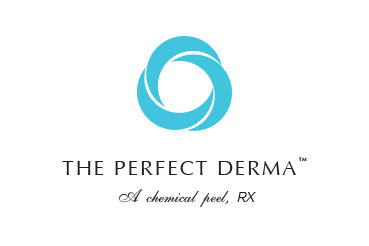 Need a no-nonsense treatment to address bothersome signs of aging and restore a smoother, more radiant, and youthful complexion like, yesterday? Meet the PERFECT Derma Peel.
This 30-minute, prescription-strength peel produces noticeable improvements within a few days, with little-to-no downtime. It's the skin-beautifying treatment you've been dreaming of—almost as if it were perfect.
What is the PERFECT Derma Peel?
The PERFECT Derma Peel is packed with antioxidants, including the "master antioxidant" glutathione, for incredible anti-aging effects. For many patients, just one treatment results in dramatic improvements in the way their skin looks and feels.
In fact, the PERFECT Derma Peel has proven to be one of the best peels we've ever offered to:
Reduce acne pimples & outbreaks
Minimize fine lines
Minimize large pores
Reduce freckles, sun damage, and hyperpigmentation
What's so great about glutathione?
Glutathione is an antioxidant that your body makes and uses to protect cells from oxidative stress caused by free radicals (which result from UV exposure, stress, smoking, etc.). Research suggests that glutathione is so effective at repairing free radical damage that it may even help prevent cancer. It's called the "master antioxidant" because it helps other antioxidants work better.
The PERFECT Derma Peel is the only peel available that includes glutathione, which is one reason it works so well to quickly repair visible damage and restore your skin's youthful vitality.
PERFECT Derma Peel benefits
Just a few reasons why The PERFECT Derma Peel is so darn perfect:
It's a safe and effective peel for all skin types and ethnicities
It takes only 30 minutes, with no prep required
It's gentle and comfortable
We can use it on the face, chest, arms, shoulders, and back
You'll see results in days, making it PERFECT before a special occasion
Get more mileage from your peel with a PERFECT Derma Booster
Our aestheticians can create a more powerful PERFECT Derma Peel to address more extensive damage. You may need a day or two of downtime, but the dramatic, targeted improvements are well worth it!
The PERFECT Derma Plus Booster
A higher concentration formula of the classic PERFECT Derma Peel treats excessive hyperpigmentation, melasma, acne scars, and actinic keratosis; also makes treatment more effective for patients with very thick or oily skin.
The PERFECT Derma Clear Booster for Acne
Contains benzoyl peroxide and hydrocortisone to kill acne-causing bacteria, calm inflammation, and reduce the frequency and severity of outbreaks.
When will I see results after The PERFECT Derma Peel?
Peeling begins within 48 hours and lasts about 5 days. After this, you will be "event-ready" with noticeable results.
Most patients need just 1 or 2 treatments to achieve their desired results, but those with more advanced issues may benefit from additional treatments.
Is The PERFECT Derma Peel safe for dark skin?
Yes, the PERFECT Derma Peel is equally safe for dark and light skin. However, it is not recommended if you are pregnant or breastfeeding, you have taken isotretinoin (Accutane) in the last year, you are allergic to Aspirin, or you are healing from laser resurfacing or other treatments.
Learn more about The PERFECT Derma Peel at a free consultation
Our experienced team will tell you everything you need to know about The PERFECT Derma Peel  at your free skincare consultation. Give us a call at (858) 452-2066 today!